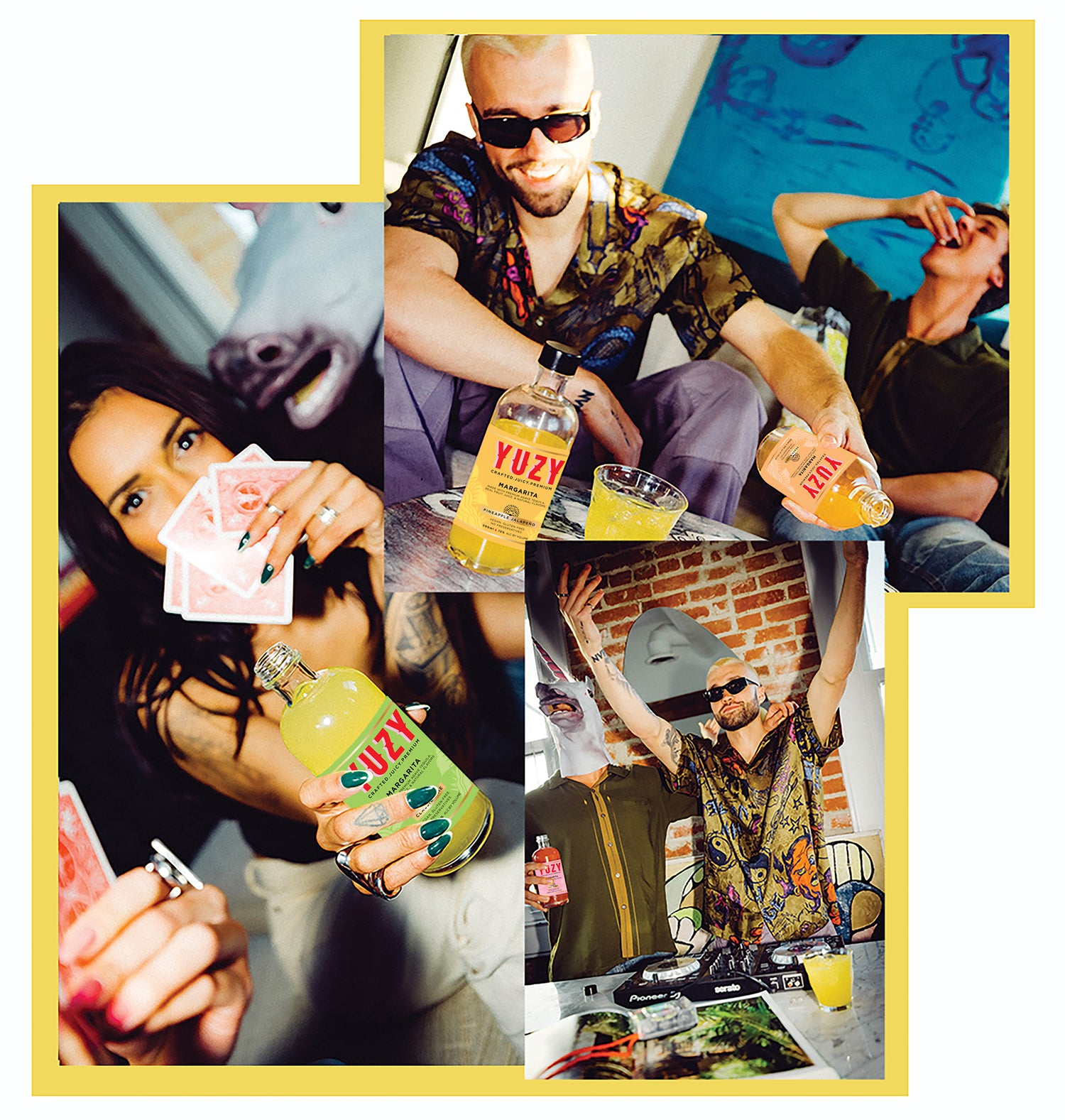 FLAVOR SHOULD NEVER BE ARTIFICIAL.
This gem is reserved for the spicy ones. The ones who rule the after-hours, who play their own game, and add their own special flavor to everything they do. They make any space their happy place. They stand out like a glass bottle in a sea of cans. They're full of intricacies you yearn to uncover. They're refreshing but pack a kick and they're unapologetically authentic.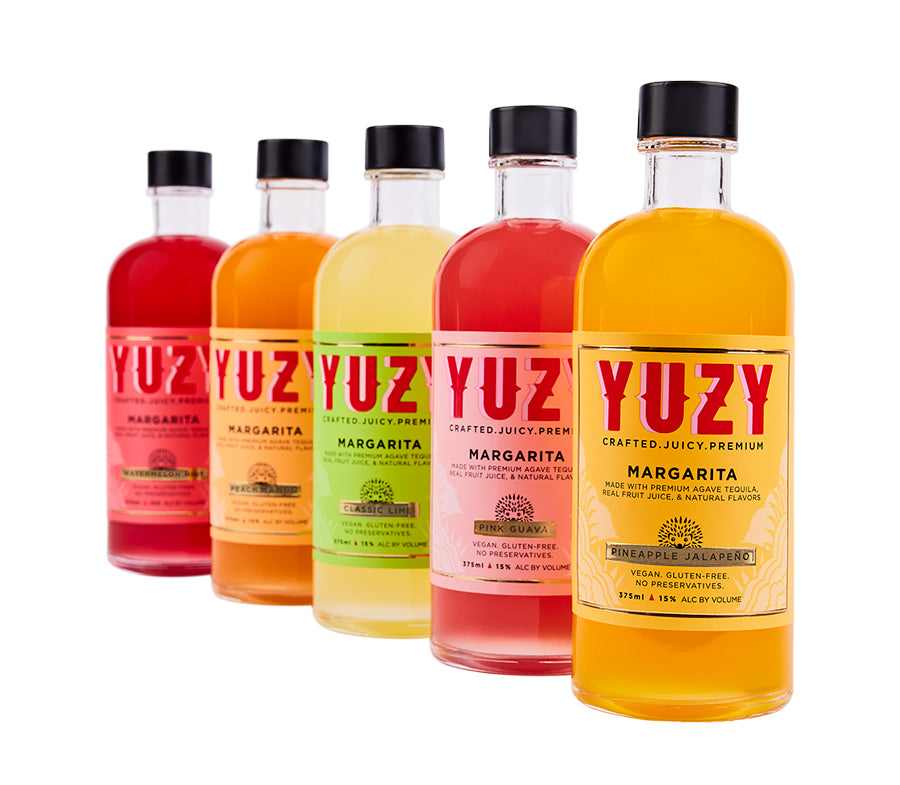 NOTHING SAYS JUICY LIKE YUZY
YUZY packs more flavor than any other RTD Margarita. It's an authentically crafted Margarita that blends premium Agave Tequila, natural fruit juices, and a touch of spices for superior taste. YUZY is balanced to every sip.
Using a refined technique based on the best agave, natural ingredients, and proprietary mixology, YUZY has a deep understanding of the heart, soul, and flavors of the Mexican culture.